The start of an important journey
Being a new driver is a big responsibility and needs to be taken seriously.
New drivers have a lot to take on board
Being behind the wheel of a vehicle takes skill, concentration and awareness. As a new driver, it's important to have the right attitude and take the learning process seriously.
It's always good to remember that there's still a lot of learning to do – even after you pass your test.
What you need to know
The learning process is rigorous for a reason
The penalties for new drivers are tough
Further driver training is available
There's a lot to think about before buying your first car
Looking after your car properly is important
Learning to drive
Driving a car is an important step and comes with a lot of responsibility, but before you can start learning you'll need to apply for a provisional licence from the DVLA.
You can apply when you're 15 years and 9 months old, and then start learning to drive at 17.
You can also learn to drive and take your test at 16, but only if you receive a Personal Independence Payment (PIP).
Provisional licence (car)
You can apply online or by post. It's £34 to do it online and £43 at a post office. You'll also need to give:
Your National Insurance number
An identity document
The address where you've lived for the past three years
Finding an approved driving instructor
It's a good idea to ask friends or family for any recommendations.
Here are a few other things to think about when you're choosing an instructor:
Which instructors do you often see in your area?
What kind of car does the instructor use, and is it similar to the one you'll practise in?
Do you know if you'll always get the same instructor?
Is a female instructor available if you'd prefer one?
What are the prices and length of lessons?
Are there discounts for block bookings?
Does the instructor run a door-to-door service?
Can they give you information on the theory test or post-test training?
What grade is the instructor?
Remember, if your instructor choice doesn't work out you can change at any time.
How good is your instructor?
All approved driving instructors have to pass three tests of competence, and they're regularly checked to make sure their teaching skills are up to date.
They are then given one of three grades:
A – High standard of instruction
B – Satisfactory standard of instruction
C – Fail, unsatisfactory
A fully-qualified driving instructor will have a green octagonal badge displayed on their windscreen, containing a photo, badge number and expiry date.
A trainee driving instructor is allowed to teach and will have a pink octagonal badge on their windscreen. Their own trainer might occasionally be there during the lesson.
Driving lessons and practice
It's best to start off with lessons from a driving instructor. This gives you a good grounding in terms of skills and the instructor will follow the learning to drive syllabus.
Some things worth keeping in mind:
Lessons should be at least an hour long, or at a length to suit your and the instructor's availability
You can also take an intensive training course over a week or two
It's a good idea for you and the instructor to record your progress on a driver's record sheet
Extra practice with parents or friends can help to develop your experience and skills
Practising with friends or family
Although this can give you useful extra experience, there are some rules to keep in mind:
The accompanying driver must be over 21 and have had a full UK licence for more than three years
They can't use a phone whilst supervising a learner
They must obey other laws and rules as if they're driving the car (no alcohol, wear a seat belt, etc)
The vehicle must be insured for the learner and be in a roadworthy condition
It should have L plates on the front and back
The driving tests
The theory test
Once you've got your provisional licence, you can apply to sit a theory test. It's a good idea to discuss this with your instructor as they'll be able to help you revise for it.
Here's what you need to know about the theory test:
It costs £23 and can be booked online
First there are 50 multiple choice questions to be answered in 57 minutes using a touch screen
The pass mark for this part of the test is 43 / 50
The second part of the theory test is the hazard perception test, with 14 video clips of developing hazards
One clip will have two developing hazards
The pass mark for this part of the test is 44 / 75
You have to pass both sections to gain a theory pass certificate
If you have a reading difficulty, disability or health condition, let the booking agent know when you book your test so that you can be allocated extra time
Your practical driving test
After you've passed your theory test you need to decide when you're ready for your practical test. It's usually best to chat with your instructor and agree on a plan for the right time to sit it.
Here's what you need to know about your practical driving test:
The weekday cost is £62 which can be booked online
Weekend or late evening appointments cost £75
You'll need your photocard provisional licence when you arrive, along with:

Your theory pass certificate
Your appointment card
A suitable vehicle

If you don't have a photocard licence, you'll need to bring your passport as photo ID
The test will last around 40 minutes
What kind of car?
There are some cars that can't be used for the test because they don't give the examiner all-round vision: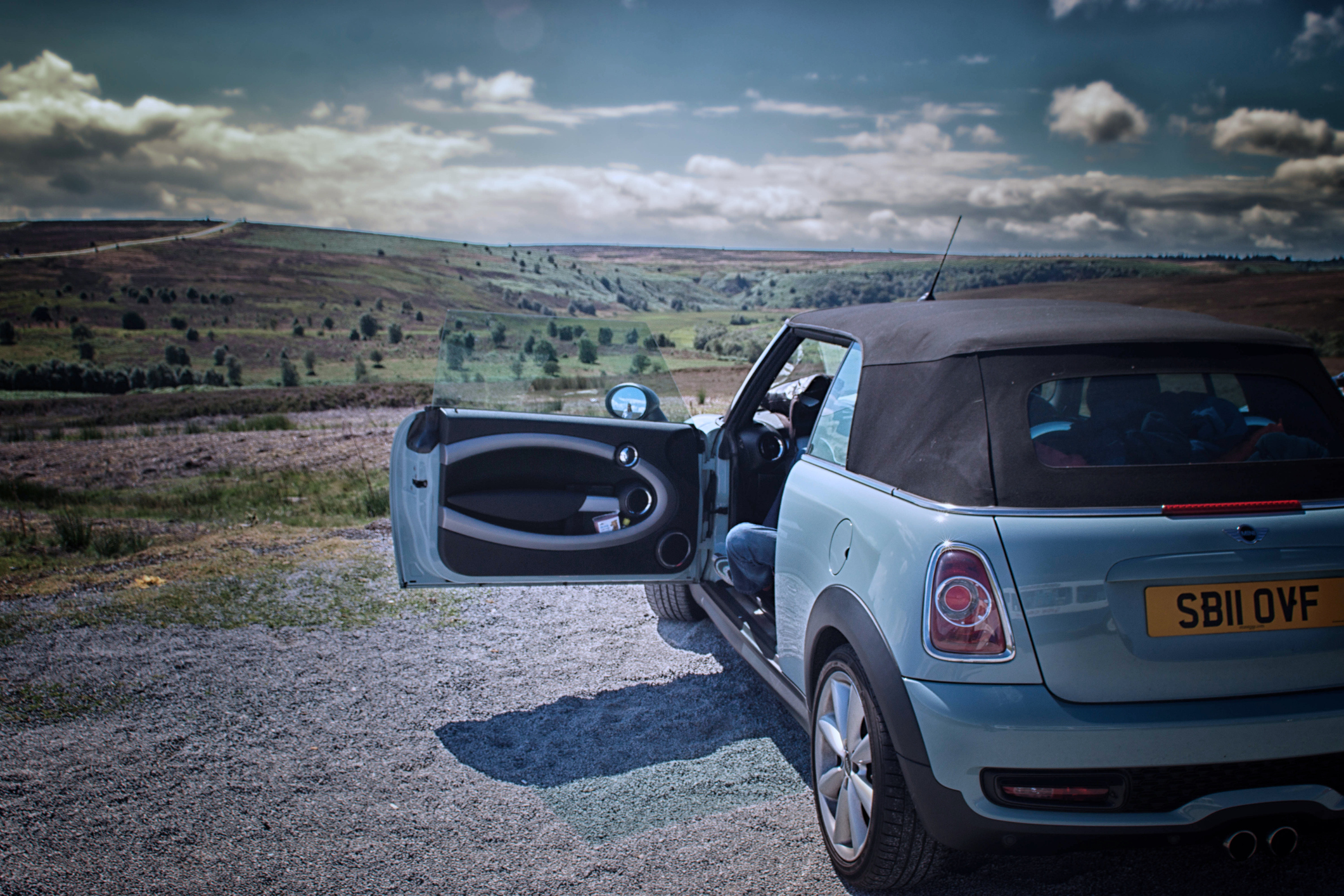 BMW Mini convertible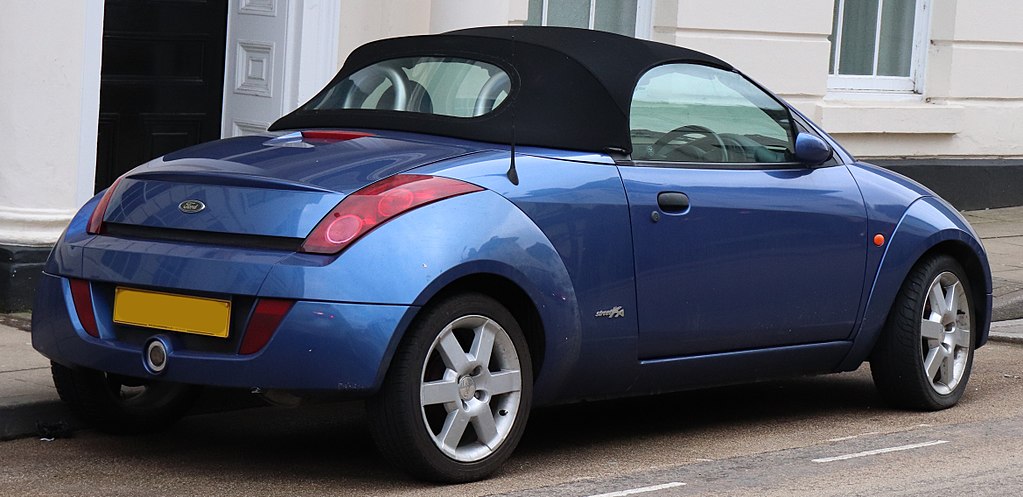 Ford KA convertible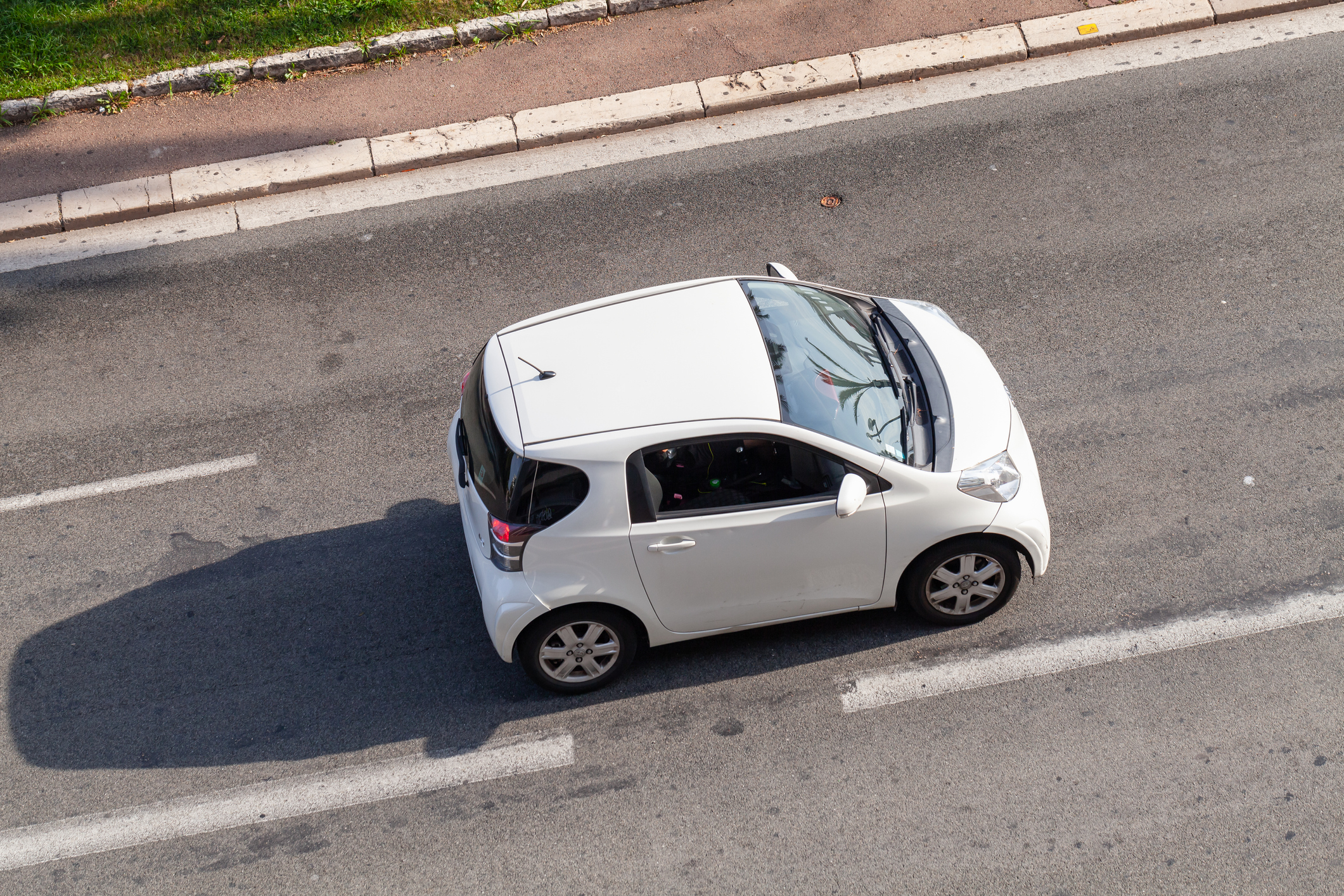 Toyota iQ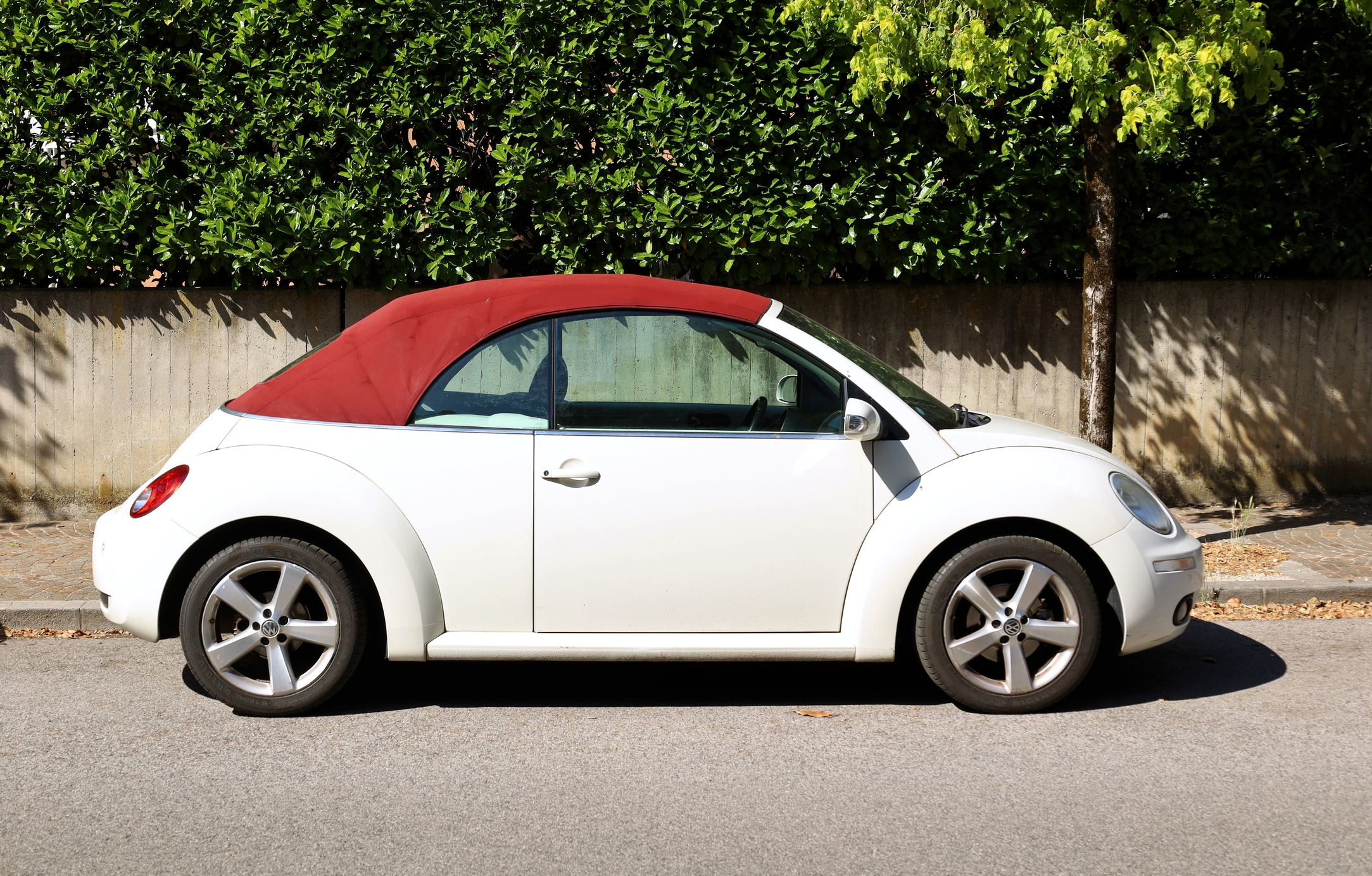 VW Beetle convertible
The test itself
There are five main sections to the driving test:
An eyesight check where you read a number plate at a distance of 20 metres
Two vehicle safety questions: 'Tell me' at the start before you drive and 'show me' while you're driving
Your general driving ability on various roads
Reversing your vehicle in a restricted space
20 minutes of independent driving taking direction from a Sat-Nav
If you have no more than 15 minor and no major faults, you'll pass. Just remember to exchange your provisional licence for a full one within two years of passing.
Don't risk losing your licence
As a new driver, there are tougher penalties in place by law – covering the first two years after you pass your test.
If you pick up 6 points or more in that time, as well as a potential fine, your licence will be put back to provisional status.
That means you'll have to re-sit and pass the theory and practical tests all over again. Here are just some of the ways you can lose your licence:
Getting caught speeding twice
Using a mobile phone while driving
Not having car insurance
Take your skills even further
After you've passed your test, there's still a lot to learn about being a safe and skilled driver. It's worth bearing in mind, in your first year of driving you're 20% more likely to be involved in an accident. Here are some simple tips to stay safe:
Give yourself time when you're driving
Don't rush to get where you're going
Ask your instructor about Pass Plus
Training can help you take your skills even further – advanced driving courses can enhance your skills and help you deal better with hazards
More about further smart driver training
Important new rules
There's now a new hierarchy of road users
Those who can do the most harm have the greatest responsibility
Drivers and riders have to give way to pedestrians crossing a road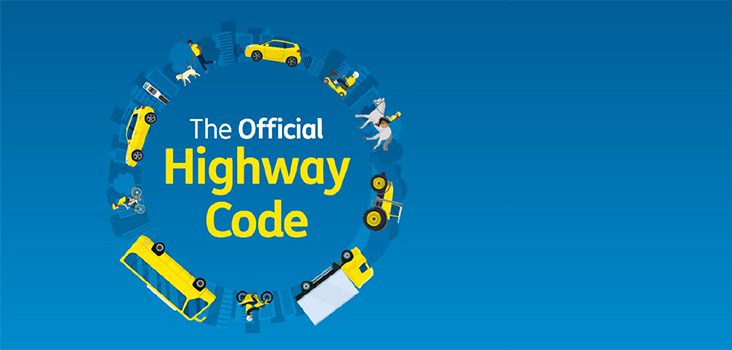 In more detail
Pedestrians and cyclists have priority when turning in and out of junctions
Drivers and riders need to give plenty of space when passing others.

At least:1.5 metres when overtaking cyclists at up to 30mph
2 metres and under 10mph for horse riders and horse-drawn vehicles
2 metres and a low speed when passing pedestrians walking on a road

Cyclists can ride in the centre of the lane, or two side-by-side for their own safety
In a vehicle, the door should be opened with the hand furthest from the door, helping to make drivers look over their shoulder to see cyclists or pedestrians nearby
Your first car
Having your own first car is a memorable moment and it might well be the most expensive thing you've ever bought. So buying the car that's right for you is important.
Before you start looking, it's worth thinking about exactly what you need. Here are a few questions to ask yourself:
How much can I really afford?

How much will insurance and road tax cost?

Do I want an eco-friendly car like a hybrid or electric?

How much will I have to spend on fuel?

How much will the maintenance cost?

What will I be using the car for?
Remember…
…a more powerful car costs more to insure, service and fuel. It's always a good idea to research models and prices in magazines, online and at dealerships.
Buying from a car dealer
A franchised dealer will usually give you a choice of ways to pay for your car. Always look for the best deal and research other dealerships before committing to buy. A few things to bear in mind:
Most trustworthy dealers are members of trade associations
Bigger, franchised dealers may have a better selection of cars and warranties
You can spend your time browsing
Part exchange, finance and insurance can be options
You'll be covered by The Sale of Goods Act
You could face higher prices buying from a dealer
Buying a car online/privately
When you buy this way, it gives you access to the widest possible choice of vehicles and the prices often reflect the market value more realistically. There are some things to keep in mind:
You can usually engage with the owner directly
There could be surprise charges, or hidden delivery costs
There's a higher chance of getting scammed
Make sure the seller owns the car
Check its MOT history
Don't make a full payment…

…until you've seen the vehicle and are satisfied with its history. Private sellers often keep service, repair and MOT records. Ask to see the full V5C, or other evidence of the car's past. If you're ever in doubt, walk away.
Buying a car at auction
Auctions can offer good value for money, but they're mainly for traders and experienced buyers. Here's what you need to know:
You'll get all the spec information up front, before you bid
If you want to make a balanced decision, it's best to take along someone with good vehicle knowledge
There's no chance to test drive the car at auction
You have to pay the balance and auction fee straight away
Think about all the added costs
The cost of running a vehicle really can add up. So, it's a good idea to try and buy the most cost-efficient vehicle you can. Here are the key areas that will cost the most:
Road Tax
The cost of road tax is determined by either engine size or fuel type, and CO2 emissions
It's easier to tax your vehicle online as you can review the road tax costs.
MOT
This is an annual basic safety check after the vehicle is 3 years old
Costs vary, but a test should be around £55

If a vehicle fails an MOT it needs to be repaired immediately, as it's an offence to use it on the road (although you're allowed to drive it to and from the MOT garage by prior arrangement).
Insurance
This is one of the most expensive costs that comes with having your own car. The first thing worth knowing is that there are three different types of insurance:
Fully comprehensive. This is the most expensive insurance because it offers protection against a wide range of incidents.
Third party, fire & theft. This covers the repairs to any vehicle you crashed into if it was your fault, but does not pay for repairs to your own vehicle. You're also covered if your car's stolen or goes on fire.
Third party only. This covers the cost of repairs to other vehicles, or property damaged by you.
You should always shop around for car insurance quotes. You'll be asked about:
Your driving history
The type of policy you need
The make and model of your car
Your car's value and age
If there have been any after-market modifications
How to keep the cost of your premium down
Here are some things that could help:
Look out for insurers offering specific young driver insurance policies
Safe driving lets you build up your no claims and qualify for a discount
Tell your insurer if you have experience of driving a company car or van
Add a responsible driver to your policy

Don't claim they're the main driver if it's your car
This is called 'fronting' and can invalidate any claim you make

Make use of black box or safe box technology

These are devices fitted to your car to record evidence of sensible driving

Choose a car that is less powerful and not too expensive
Avoid modifications, as these increase the cost of your premium
Park in a garage if possible – or in a safe, well-lit location
If you can, pay your insurance premium annually as this is usually cheaper
Avoid points on your licence or a driving ban
Getting insurance afterwards will always be more expensive
Looking after your car
It's important to regularly check your vehicle and make sure it's roadworthy. Here are some basic checks that you should do:
Daily checks
Have a quick look for any damage or punctures that might've happened while the car's been parked up. Look underneath in case any fluids have leaked.
Weekly checks
Looking under the bonnet you'll see a number of different coloured caps. These are things that need routine checking – like engine oil, brake and power steering fluid, coolant and windscreen washer fluid.
Always check your manufacturer's handbook for recommended replacement fluids.
Tyres
Check your tyres are at the right pressure and there aren't any cuts or bulges
The right pressures for your car make and model will be in your handbook and on tyre pressure charts at petrol stations
Always check tyre pressures when they're cold
For cars and light vans, the minimum legal tyre tread depth is 1.6mm, but you should think about changing your tyres when they are around 2-3 mm in depth
They can be checked with a tread depth gauge, or you can use the wear bars on the tyre tread to see how much is left
Oil
Check the engine oil level when the engine's cold and the car's parked on level ground
If the engine's been running, wait 3-4 minutes before checking
The level shouldn't be below the minimum level indicator
Careful not to overfill, as this can cause problems for the oil seals and catalytic converters
Most cars have electronic indicators that show if you need to top-up
Some cars' warning lights come on if the oil is overfilled too
If you're in any doubt, speak to a mechanic / garage or check your manufacturer's handbook
Radiator coolant
Most cars have a sealed system and another small tank for checking and topping up coolant
Make sure the coolant level is between the min/max lines
Only check when the car's engine is cold: if you remove the coolant cap when the engine is hot, there's a high risk of scalding yourself
Most cars have additives for running all year round, but an older car might need extra antifreeze in winter
Windscreen washers and wipers
Make sure the windscreen washer bottle is full
Adding antifreeze/cleaning additives is a good idea
Check the wiper blades for cuts and tears and replace if faulty
If your wipers are noisy, the blades might've hardened and will need to be replaced
Lights
Check your lights and horn work properly

Replace any faded, cracked or smashed lenses

It's a good idea to carry spare fuses and bulbs in the glovebox

Keep your windows, mirrors and light lenses clean – especially in winter
Service your car regularly
Regular servicing can help pick up faults before they cause a breakdown. Find a local garage that offers good service and reasonable pricing.